Oil and gas company Total has maintained a stable dividend despite a sharp decline in first-quarter net profit as oil prices plummeted to historic lows following a drop in demand due to the coronavirus crisis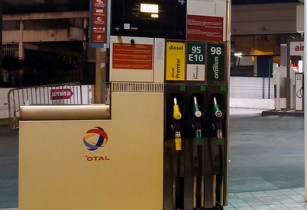 The French major stopped short of cutting its dividend, maintaining it at US$0.72 per share. (Image source: Groume/Flickr)
Total's net adjusted profit tumbled 35 per cent to US$1.78bn.
Chairman and CEO Patrick Pouyanne said, "The group is facing exceptional circumstances: the COVID-19 health crisis, which is affecting the world economy and creating major uncertainties, and the oil market crisis, with the sharp drop in oil prices since March."
Net zero emissions by 2050
Total said it plans to reduce its carbon emissions with a view to achieving net zero emissions from its operations and its energy products sold to customers in Europe by 2050 or earlier.
"Energy markets are changing, driven by climate change, technology and societal expectations. Total is committed to helping solve the dual challenge of providing more energy with fewer emissions," the CEO added.
"As long-term shareholders, we have an obligation to factor climate risk into the management of our portfolios. We therefore consider that the oil industry must play a decisive role in the energy transition," the company stated.
Energy giants have been under increasing pressure from activists, investors and governments to significantly reduce their own emissions as well as the emissions from the products they sell.