VAALCO Energy has reported final financial and operating results for the fourth quarter and full year of 2022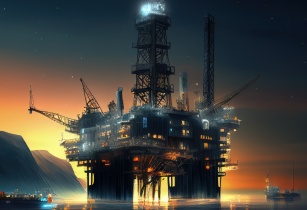 The company's full year results include the combined assets from the closing day through the end of 2022. (Image Source: Adobe Stock)
On 13 October 2022, VAALCO completed the business combination with TransGlobe Energy. As a result, the company's fourth quarter and full year 2022 results include the combined assets from the closing day through the end of 2022.
The company reported full year 2022 net income of US$51.9mn. It has returned additional US$7.5mn to shareholders through share buybacks from initiation of programme in November 2022 through 31 March 2023. About 3,677,000 barrels of oil equivalent was sold in 2022.
George Maxwell, VAALCO's CEO commented, "In 2022, we transformed VAALCO into a diversified, multi-country company focused on sustainable growth and returning value to shareholders. We delivered record financial results, completed a major acquisition and successfully executed multiple high-impact operational projects. Production volumes grew 44% in 2022, and coupled with a strong commodity pricing environment, VAALCO was able to generate significant operating cash flow and record Adjusted EBITDAX grew to over US$186mn. This allowed us to fully fund dividend and share buyback programmes, a US$160mn capital programme focused on lowering long-term costs, and growing production while closing on a major acquisition and remaining debt free. We are in a financially stronger position entering 2023 with more reserves, production and future potential than at any other time in our history. We are a diversified, multinational exploration and production company with 2P WI CPR reserves of 76.4 mn barrels of oil equivalent.
"This past year, we completed the transformational combination with TransGlobe which has built a business of scale with a stronger balance sheet and a more diversified baseline of production that will underpin VAALCO's future opportunities for success. We are focused on generating meaningful cash flow to fund our increased stockholder dividends, share buybacks, capital expenditures and potential additional acquisitions. We have achieved the first tranche of synergies related to the acquisition. We now have a streamlined management team and Board and have captured the savings from delisting TGA and eliminating other related duplicative public company costs. We continue to rationalize our operational and G&A costs in 2023 as we look to attain additional synergies beyond what we originally anticipated.
"In Gabon, we are very pleased to have successfully delivered a highly complex, full field reconfiguration, maintenance turnaround and upgraded FSO installation. This project was completed in October despite a difficult global supply chain environment and is a testament to the dedication of our workforce and partners who helped complete the project, underlining VAALCO's status as a quality operator. The new FSO provides us with additional flexibility and has an effective capacity for storage that is 50% larger than our relinquished FPSO. It also reduces our expected storage and offloading costs by 50% which we believe will lead to an extension of the economic field life, resulting in a corresponding increase in recovery and reserves at Etame. We also completed our 2021/2022 drilling programme in Gabon that materially increased production and extended the economic life of the field. We expect full payback on the cost of the programme by later this year.
"In March 2023, we held productive meetings with the MMH and our partners in Houston. During these meetings we finalised multiple substantive documents for Block P which includes the Venus development, relating to the Production Sharing Contract. We are working on concluding remaining documents and expect to update the market in the second quarter of 2023. We anticipate a strong, efficient and economic development of this exciting discovery with first oil projected for 2026. We believe that there are clear strategic benefits in further diversifying the revenue generation and country focus of our portfolio. VAALCO has a proven operating track record for a development of this kind and we look forward to demonstrating these capabilities as we progress the Venus discovery into production and further demonstrates the meaningful value of our asset base.
"We are clearly well positioned for continued success in this current commodity price environment, with no net debt and strong free cash flow generation. We have made significant progress integrating the TransGlobe team and assets into our strategic vision. We are firmly focused on delivering meaningful shareholder returns while continuing to progress our objective of accretive growth."
TransGlobe combination
On 14 July, VAALCO announced that it had entered into a definitive arrangement agreement pursuant to which VAALCO would acquire all of the outstanding common shares of TransGlobe in a stock-for-stock strategic business combination. Following shareholder approval by both companies, on 13 October 2022, VAALCO closed the strategic combination with TransGlobe Energy. The combined company is trading on the NYSE and LSE under the ticker symbol EGY. The combined company is a Africa-focused operator with a strong production and reserve base, a diverse portfolio of assets in Gabon, Egypt, Equatorial Guinea and Canada, and significant future growth potential. The impact from the combination is reflected in VAALCO's fourth quarter 2022 results following the closing on 13 October 2022.