PGS has signed a 3D exploration acquisition contract for work offshore Namibia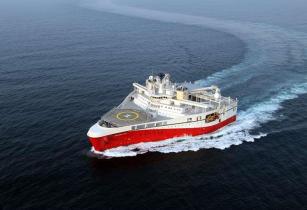 Ramform Titan is mobilising for the survey and acquisition is expected to complete in late May 2023. (Image source: PGS)
Ramform Titan is mobilising for the survey and acquisition is expected to complete in late May 2023.
"We are very pleased with this contract award, as it follows nicely after the previous project and secures visibility for the vessel into the 2023 summer season," commented president & CEO in PGS, Rune Olav Pedersen.
PGS announces contract awards and MultiClient projects as stock exchange releases if the contract has a value of US$10mn or more, and MultiClient projects with a duration of two months or more.