Oslo-listed E&P company BW Energy drilled the first of several wells that will constitute Phase 1 of its Hibiscus/Ruche development at its offshore Dussafu asset in Gabon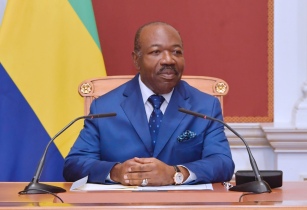 The company hopes to see first oil extracted from the well this month. (Image Source: Energy Capital & Power)
Drilling had started on the DHIBM-3H well in January and initial results for drain length and reservoir properties encouragingly match BW's expectations. The company hopes to see first oil extracted from the well later this month, which could represent a turning point for Gabon's oil industry.
With Gabon's fields maturing and a lack of investment in new exploration, the news couldn't have come at a better time, coinciding with the government's drive to ramp up production and OPEC's announcement of Saudi-led production cuts. It is hoped that the six horizontal wells that BW Energy intends to drill in the first phase of the project – four in the Hibiscus field and another two in the neighboring Ruche 1 field – will yield around 30,000 barrels per day of output, out of an estimated reserve of 70.2 mn barrels.
After its oil output peaked in 1996, Gabon saw production fall steadily with no new exploration contracts signed between 2014 and 2019, negatively impacting government revenues, 80% of which are traditionally derived from oil exports. As such, much hope has been pinned on the development of complex, yet high potential offshore assets like the six fields within BW Energy's Dussafu license.BW Energy, a subsidiary of Norway's BW Group, bought a 66.67% stake in the Dussafu asset in 2017, later increasing that to the 73.5% share it has today, alongside Panoro Energy (17.5%) and local NOC Gabon Oil Company (9%). The license occupies 850 sq km with an average water depth of 116 m.
The Hibiscus and Ruche fields lie just 20 km away from the long-running Tortue field, of which BW Energy is also the majority shareholder. Production from all three will be collected and processed at the BW Adolo Floating Production Storage and Offloading (FPSO) vessel, before being exported primarily to China and France.
BW's MaBoMo rig was provided by the UAE's Lamprell and arrived in Gabon last September to undergo installation and hook-up. After months of preparation, BW Energy drilled to a depth of 3,883 m to reach the Hibiscus field's promising Gamba sandstone reservoir. A further three conductors have been lined up for subsequent wells, with the requisite risers and pipeline infrastructure already in place. Notably, once first production reaches the FPSO, a new gas-lift compressor is slated to be installed. Encouragingly, BW Energy has announced that CapEx for the Hibiscus-Ruche Phase 1 development is currently projected at around US$440mn, which is significantly lower than the company's original estimate of US$490mn.
Development plans at Dussafu's fields are part of a broader ambition that hopes to see declining producers revitalise Gabon's upstream sector, with a view to achieving regional energy security and offsetting current market volatility. While oil is an important part of this plan, so is infrastructure developments that will enable natural gas production and export.
Gabonese gas has long been overlooked in favour of the easily accessible, sweet crude that built Gabon into the stable, forward-looking country it is today. However, a new impetus to extract, process and export natural gas from Gabon's many potential fields dovetails with regional plans to build cross-border pipelines connecting with export facilities that could see countries like Gabon become major gas exporters for the first time.