Oil India Ltd, is reportedly considering a purchase of Cove Energy Plc, which has assets in east Africa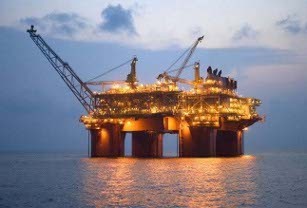 Oil India Ltd, is reportedly considering a purchase of Cove Energy Plc.
Oil India, India's second-biggest state-owned energy explorer, is studying documents related to the UK company that put itself up for sale last week, two people with knowledge of the matter were quoted by Bloomberg as saying. The sources asked not to be identified because they are not authorised to discuss the process, but one of them said that bids for London-based Cove may exceed US$1.2bn. Cove has a market value of US$950mn.
Cove, in which asset manager, BlackRock Inc, has a stake, is part-owner of a field in Mozambique that may hold enough gas to be converted into liquid form and shipped to countries including India, Asia's second fastest growing major economy.
"Indian companies would be very interested in Cove because of the large gas reserves in Mozambique," Rina Sanghavi, a Kolkata-based research analyst at SPA Securities Ltd was quoted as saying. "India needs gas to meet shortages and Mozambique is near enough to bring the gas to India."
Oil India may face competition from Chinese buyers, one of the sources said, without naming the companies. Oil India and Cove have so far declined to comment on the speculation.
Cove holds an 8.5 per cent stake in the Rovuma Area 1 off Mozambique, which is operated by Anadarko Petroleum Corp., and has India's Bharat Petroleum Corp. (BPCL) and Videocon Industries Ltd. as partners. The partners have found 15tn to 30tn cu/ft of recoverable gas, enough to support the setting up of a liquefied natural gas production facility.
Cove is also working with Total SA of France and BG Group Plc (BG/) to search for oil and gas off Kenya and with etablishments Maurel & Prom SA in Tanzania.
Further speculation has been widespread regarding Oil India's interest in acquiring Maurel & Prom's oil assets in Gabon, according to India's Business Standard.