BG International, subsidiary of Shell, has signed a Farm Out Agreement (FOA) with KUFPEC (Egypt) Limited (KEL), subsidiary of Kuwait Foreign Petroleum Exploration Company (KUFPEC), under which KEL will acquire a 40% stake in Block 3 (NorthEast El-Amriya) in the Egyptian Mediterranean Sea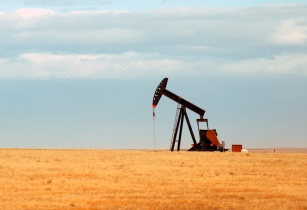 Shell will remain to be the operator in Block 3. (Image source: Adobe Stock)
This FOA is subject to government and regulatory approvals, without prejudice to pre-emption rights.
Shell will remain to be the operator in Block 3.
KUFPEC CEO Mohammad Salem Al-Haimer stated that 'we are glad to expand our presence in Egypt in cooperation with our international operating partners in highly prolific exploration basins in line with our 2040 strategy. This new partnership in Block 3 empowers KUFPEC to boost its offshore assets and exploration activities in Egypt. KUFPEC is already active in this region as it has been awarded North Ras Kanayes Offshore block in the Mediterranean Sea in 2020'.
Khaled Kacem, Shell's Vice President and Country Chair for Egypt, said, 'I am very pleased with our new partnership in the Nile Delta Block 3, which will enable us to leverage our joint expertise as we progress the opportunity. Concluding this agreement strengthens Shell's offshore position. The proximity of this block to Shell's existing assets and other exploration blocks Shell holds in the area will help accelerate the company's offshore ambitions and support Egypt in meeting its energy supply needs.'
In August 2023, Shell Egypt and partners have commenced drilling activities in the Nile Delta Blocks 3 and 4, located in the Mediterranean Sea. The exploration project entails three wells to be drilled consecutively.