Energean has provided an update on recent operations and the group's trading performance in the 12-months to 31 December 2022 together with guidance for 2023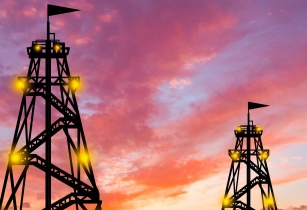 Energean will release its 2022 full year results on 23 March. (Image Source: Adobe Stock)
This information is unaudited and subject to further review. Energean will release its 2022 full year results on 23 March.
Mathios Rigas, chief executive of Energean, commented, "2022 was a landmark year for Energean. We commenced production from the only FPSO in the strategically vital Eastern Mediterranean region; commenced payment of dividends to our shareholders; and we successfully discovered and de-risked new natural gas resources adjacent to our infrastructure, providing significant potential upside and export optionality. We are proud to have helped to underwrite Israeli and regional energy security and promote prosperity.
"Our focus for 2023 is on continued operational growth. We will continue to ramp up production from Karish and finalise the development concept for the strategically significant, 67 bcm Olympus Area. Production will also start from Karish North in Israel and NEA/NI in Egypt. 2023 is the year that we will make a significant step towards delivering our medium-term production target of 200 kboed.
"If we have learned anything in 2022, it is that the world needs additional secure supplies of energy, and that natural gas remains the catalyst for, and foundation of, a just energy transition and vital sustainable development. Our recent CDP rating upgrade demonstrates our commitment to being the best version of Energean that we can be. We are and remain an ESG leader in the sector. We will continue to deliver on our promises.
"We are committed to investing in projects where we can create value for all relevant stakeholders. In an uncertain world, we hope governments understand the value of enhanced domestic and regional energy production, value that is unlocked through long-term investment. We hope that the intelligent policy we have seen in Israel and Egypt can be replicated across the region, continuing the investment that will unlock the strategic value in the subsurface."
Operational highlights
Karish project brought onstream on 26 October 2022 and excellent reservoir deliverability confirmed
Successfully identified and implemented solutions to resolve a range of typical above-ground commissioning issues at Karish, with no further impact to production levels anticipated following the FPSO commissioning process, expected February 2023
Key development projects (Karish North, NEA/NI, Cassiopea) on track to deliver 200 kboed mid-term production target
Successful completion of the 2022 growth drilling programme in Israel which discovered and de-risked approximately 75 bcm (approximately 480 mmboe) of new gas resource
Including 67 bcm (approximately 430 mmboe) of additional gas resource in the Olympus Area, for which the development concept is now being finalised
Corporate and financial highlights
Strong financial performance for the year to 31 December 2022
Revenues were US$736.7mn, a 48% increase versus 2021 comparable period (US$497.0mn)
EBITDAX of US$418.5mn, an increase of 97% versus 2021 comparable period (US$212.1mn)
On track to deliver mid-term annualised targets of US$2.5bn of revenues and US$1.75bn of EBITDAX
Group cash as of 31 December 2022 was US$498.0mn (including restricted amounts of US$75mn) and total liquidity was US$719.0mn
Q3 2022 dividend of 30 US$cents/share paid on 30 December 2022; total of 60 US$cents/shares, representing two-quarters of dividend payments, returned to shareholders in 2022
Carbon Disclosure Project (CDP) rating increased A- (from B) and outperforming the global average for E&Ps of COutlook
Continued ramp-up of Karish to initial capacity of 6.5 bcm/yr
Final stages of FPSO commissioning process now underway with completion expected February 2023
Total sales gas in 2023 is expected to be between 4.5 and 5.5 bcm. The top end of this range is driven by the Annual Contract Quantity (ACQ) under the gas sales agreements, whilst the bottom end of the range represents the Take Or Pay (TOP) volumes; TOP is viewed by Energean as a highly conservative case. No spot market sales have been assumed in this range.
First cargo of hydrocarbon liquids lifted under the contract with Vitol expected in February 2023
Practical completion under the EPCIC contract with TechnipFMC and Technip Energies
Delivery of development projects that are key to achieving Energean's mid-term production target of 200 kboed
Installation of the second oil train and gas export riser, and first gas from Karish North expected by year-end 2023, debottlenecking FPSO capacity to 8 bcm/yr
First gas from NEA/NI, Egypt expected in 1H 2023
First gas from Cassiopea, Italy, expected in 1H 2024
Israel expansion: development concept for the 67 bcm Olympus area to be communicated in 1H 2023
Various commercial and technical solutions under consideration to identify development concept that will deliver the most value to shareholders
Publication of Competent Persons Report (CPR) to certify volumes, expected in 1Q 2023 and expected to include approximately 30 Bcm of 2P reserves and 37 bcm of volumes in nearby de-risked structures.
Quarterly dividend payments to be declared in line with previously communicated dividend policy