The directors of British explorer Cove Energy Plc have unanimously agreed to sell the company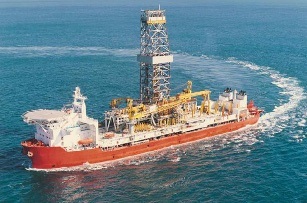 The directors of British explorer Cove Energy Plc have unanimously agreed to sell the company
The move raises the prospect of a deal that analysts said could be worth some US$1bn and would test big oil companies' interest in the emerging gas basins of east Africa, according to Reuters.
"We see this as a positive move that will reduce concerns that Cove might wait too long to monetise its Mozambique assets and have to raise further funding in mid-2012 to meet increasing capex (capital expenditure) requirements of the project," Michael Alsford, oil analyst at Citigroup, was quoted as saying.
Cove said in December that it had offered data to parties who had expressed an interest in acquiring its 8.5 per cent stake in the Rovuma Area 1 block in Mozambique, a liquid natural gas project which is moving towards the development stage and is led by US explorer Anadarko Petroleum Corp.
"Rovuma Area 1 represents a substantial portion of Cove's asset value within the portfolio of focused and complementary assets which the company has built in east Africa," Cove said in a statement. "As such the directors have unanimously agreed that a sale of the company may be appropriate at this time."
Cove also said that it would continue to examine other strategic options including the sale of the Rovuma Area 1 stake rather than the whole company. The company said Britain's Takeover Panel had agreed that potential suitors need not be publicly identified and that they would not be subject to the usual 28 day rule for making a formal bid.