ICE OIL & GAS, an emerging player in the exploration and production of hydrocarbons, signed a production sharing agreement with the State of Côte d'Ivoire on offshore block CI-705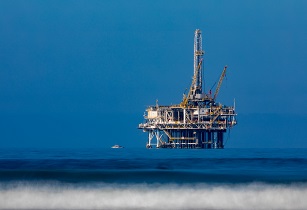 The 2289 sq km exploration block is located offshore Grand Lahou at a water depth of up to 2500 m. (Image source: ICE OIL & GAS)
This production sharing agreement is part of ICE OIL & GAS vision to strengthen the energy autonomy of Côte d'Ivoire and the West African sub-region.
Block CI-705 is a 2289 sq km exploration block, located offshore Grand Lahou at a water depth of up to 2500 m. ICE OIL & GAS has a seven-year exploration period and is committed to investing at least US$40mn in hydrocarbon exploration. The investment programme will be supported by strategic technical and financial partnerships, sharing the risks inherent in exploration.
ICE OIL & GAS was created by a generation of pioneers who embody Ivorian excellence in hydrocarbon exploration and production. The Company will be operator with a 90% stake, while the national Ivorian company Petroci will have an initial 10% stake, in accordance with local laws.
"Our expertise in the oil industry and our knowledge of the Ivorian sedimentary basin in particular were decisive in the award of this block. This contract marks a significant first step in our strategy to develop our exploration portfolio. We look forward to exploring this block and initiating geological and geophysical studies in this high-potential area," said Philippe N'DA, CEO of ICE OIL & GAS.