AIM-listed Corcel, the extractive industries exploration and development company, with interests across battery metals and oil and gas, has signed its first oil and gas acquisition with the purchase of a 90% interest in Atlas Petroleum Exploration Worldwide ('APEX'), that has working interests in several historically producing oil assets in the Kwanza Basin, onshore Angola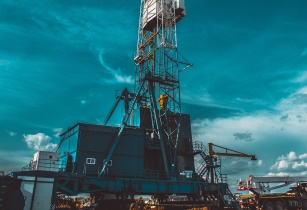 APEX has working interests in several historically producing oil assets in the Kwanza Basin, onshore Angola. (Image Source: Adobe Stock)
Corcel entered into onshore Angola through the acquisition of a 90% interest in APEX - owner of working interests of between 20% and 35% in three onshore blocks containing two historically producing oilfields for re-development and one exploration licence. The Company's pan-Angola/Brazil strategy capitalising on both the resource opportunities as well as the historic ties and shared geology and language between the two countries was initiated.
There is brownfield re-development potential on two existing fields (Tobias and Galinda) of 85 MMbls P50 gross unrisked remaining contingent oil resources (APEX estimates), 15.98 MMbls net to Corcel. Additional exploration potential of 1,460 MMbls gross unrisked P50 prospective oil resources post-salt/pre-salt (APEX estimates), 297.1 MMbls net to Corcel.
Combination of the recent Mt. Weld partial sale proceeds and the vendor placing ensures project is fully funded for the licence acquisition phase. Scott Gilbert, a vendor, joining the Board as a non-executive subject to regulatory checks – Gilbert brings a long track record as an executive and investor in the oil and gas sector internationally, including Angola and Brazil.
Corcel executive chairman, James Parsons, commented, "I am delighted to announce this first acquisition in our oil and gas strategy, providing a strong initial platform on which to progress our pan-Angola/Brazil growth strategy. The metrics on this acquisition are compelling for Corcel shareholders and the window is now open for rapid further consolidation onshore Angola alongside new asset acquisitions in Brazil. I look forward to being in Angola later this week with our partners for the licence signature and award ceremonies.
"The Kwanza basin has been producing for 35 years, is a well understood petroleum system and has both significant scale and upside. Corcel sees significant opportunities to increase the legacy operator estimated resources given the structural configuration of the basin and recent new structural mapping. We also see large stratigraphic and structural pre salt structures on blocks, analogous to the offshore Cameia discovery. Our initial focus will however be on quickly securing first oil and revenues through our redevelopment opportunities."