BP has awarded Oceaneering International a three-year field support vessel services contract offshore Angola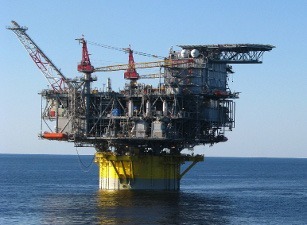 BP has awarded Oceaneering International a three-year field support vessel services contract offshore Angola
Oceaneering will provide project management, engineering, and vessel services on blocks 18 and 31, starting on February 1. The contract has options for two one-year extensions.
Two chartered vessels, the Ocean Intervention III and the Bourbon Oceanteam 101, will work on this contract. Each will be equipped with two Oceaneering work class ROVs capable of working in 3,000 m of water. Ocean Intervention III will be mobilised from the Gulf of Mexico to Angola in early February.
The scope of the contract work includes light subsea construction, inspection, maintenance, and repair services on existing and planned subsea infrastructure. Oceaneering may also provide a third vessel after the commencement date.
BP has also contracted FMC Technologies to manufacture and supply additional subsea equipment for its deepwater projects off Angola. FMC will supply four subsea trees, control systems, wellheads, tubing hangers, well jumpers and subsea distribution systems.
All equipment will be manufactured at FMC's Kongsberg, Norway, and Dunfermline, Scotland, facilities and should be delivered in 2013. Final assembly and testing will be performed at FMC's facility in Angola.