Azule Energy, via its wholly owned subsidiary Eni Angola SPA (Eni), together with its partners in the Block 15/06, Sonangol P&P and SSI Fifteen Limited, has signed the main contracts for the development of the Agogo Integrated West Hub Development Project, one of the major upstream projects being developed in the coming years in Angola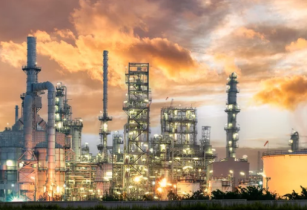 Since the first oil in 2014, it has already produced over 300 million barrels from Ngoma and Armada Olombendo FPSOs. (Image source: Adobe Stock)
The project comprises 36 new wells (21 producers and 15 Injectors), one converted FPSO with capacity for 120.000 bbl/day of oil production, 230MMSCF/day of Gas Injection and 120.000 bbl/day of water injection. It will also entail approximately 100 km of rigid flowlines, 100 km of flexible flowlines and 100 km of Umbilicals.
The Agogo Integrated West Hub will produce hydrocarbons from Agogo and Ndungu Fields via both the existing Ngoma FPSO and the new Agogo FPSO that will be operational from mid f 2026, reaching a peak of production of 175.000 bbl/day, thus fully exploiting the utilisation and synergies with the existing infrastructures of the western area of the block 15/06, in order to optimise the project schedule and associated cost.
Adriano Mongini, Azule Energy CEO commented, "The signing of these contracts marks the start of a new wave of major investment in the deep water of Angola and it will deliver a significant value of activities for the country oil and gas industry. This Project will also represent an important contribution towards the increase of the Country oil production."
"The support provided by Angola's Ministry of Mineral Resources and Petroleum and the National Concessionaire (ANPG), has been essential in finalising this new integrated development project," Mongini added.
Block 15/06 partners are Eni Angola SPA (36.84%, operator), Sonangol P&P (36.84%), and SSI Fifteen Limited (26.32%). Since the first oil in 2014, it has already produced over 300 million barrels from Ngoma and Armada Olombendo FPSOs.