Anadarko Petroleum Corporation has announced its seventh well in the discovery area offshore Mozambique and successfully appraised previous discoveries at Lagosta and Camarão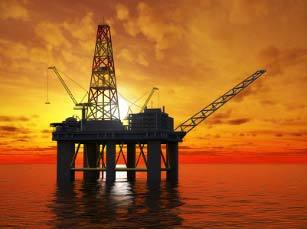 Anadarko Petroleum Corporation has announced its seventh well in the discovery area offshore Mozambique.
The Lagosta-2 appraisal well, located about seven kilometres north of the Lagosta discovery and 8.5km south of the Camarão well, encountered 777 total net feet (237 metres) of natural gas pay in multiple zones.
"This is the largest pay count of any well in the complex to date, and it seems fitting that our seventh successful well in the discovery area would encounter 777 net feet of pay," said Bob Daniels, Anadarko Sr. Vice President, Worldwide Exploration. "These excellent results continue to support our recoverable resource estimates of 15 to 30-plus tcf (trillion cubic feet) of natural gas in the discovery area on our block, as well as provide additional information that will be incorporated into our models to help determine the optimal subsea development plans for the complex. In addition, a second deepwater drillship, the Deepwater Millennium (UDW drillship), has arrived in Mozambique to begin an accelerated testing program that will include installing observation gauges and conducting several drillstem tests, as we remain on track to reach a final investment decision for this project in 2013."
The Lagosta-2 appraisal well was drilled to a total depth of approximately 14,223 ft (4,335 m) in water depths of approximately 4,813 ft (1,467 m) in the Offshore Area 1 of the Rovuma Basin. The partnership plans to preserve the Lagosta-2 well for future utilisation during its planned drillstem testing program in the Windjammer, Barquentine and Lagosta complex. Once operations are complete, the Belford Dolphin (UDW drillship) will be mobilised to drill the Lagosta-3 appraisal well.
Anadarko is the operator of the 2.6mn-acre Offshore Area 1 with a 36.5-per cent working interest. Co-owners in the area are Mitsui E&P Mozambique Area 1, Limited (20 per cent), BPRL Ventures Mozambique B.V. (10 per cent), Videocon Mozambique Rovuma 1 Limited (10 per cent) and Cove Energy Mozambique Rovuma Offshore, Ltd. (8.5 per cent). Empresa Nacional de Hidrocarbonetos, E.P.'s 15 per cent interest is carried through the exploration phase.