The African continent remains one of the most unexplored places on Earth for oil and gas deposits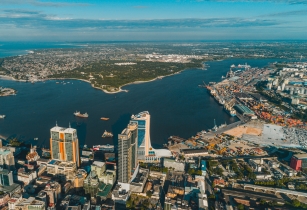 The African continent remains one of the most unexplored places on Earth for oil and gas deposits. (Image source: Shutterstock)
Between 2011 and 2020, an estimated 61 billion BOE (barrel oil equivalent) of energy resources were discovered, suggesting the continent holds even greater value beneath its surface.
However, according to the United Nations, an estimated half-a-billion Africans live below the poverty line, while at the same time Africa is only responsible for 3.8% of global CO2 emissions.
Many African countries argue they must be allowed to tap into their natural resources through low-carbon management strategies while developing renewable energy sources at the same time. This will require countries to develop an energy mix suitable to growth and progress.
"We foresee that hydrocarbons as well as renewable energy solutions will be a force multiplier for the continent," said Paul Sinclair, vice-president, Energy for Africa Oil Week and the Green Energy Africa Summit, being hosted alongside each other in Cape Town, South Africa, from 3 to 7 October.
"We expect to see renewed investment opportunities being explored when the industry comes together later this year," he concluded.