Afentra has provided an update regarding the previously announced Angolan acquisitions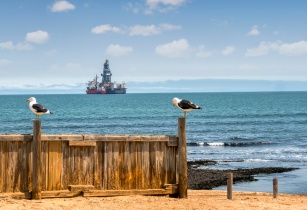 The INA acquisition will mark the company's entry into Angola. (Image Source: Adobe Stock)
Approval of INA acquisition
Afentra has received approval from the Ministry of Mineral Resources, Oil and Gas for the acquisition from INA-Industrija dd (INA) of a 4% interest in Block 3/05 and 4% interest in Block 3/05A offshore Angola (the 'INA Acquisition') pursuant to a sale and purchase agreement between INA and Afentra's wholly-owned subsidiary, Afentra (Angola) Ltd, dated 19 July 2022.
The company is now working with INA to finalise the formal completion of this acquisition.
Sonangol SPA extension
Afentra can now confirm that it has agreed with Sonangol to extend the long-stop date from 31 December 2022 to 31 March 2023. The company will be providing shareholders with further updates in due course.
Commenting on the update, CEO of Afentra, Paul McDade, said, "The receipt of approval from the Ministry of Mineral Resources, Oil and Gas for the INA Acquisition is a key step in this process and we now look forward to completing the acquisition in the coming weeks. It will mark our entry into Angola and the first of two highly complementary acquisitions that will provide Afentra with a strong growth platform, underpinned by robust cash flow and significant potential to deliver upside value. It will also mark the inception of our partnership with Sonangol in Blocks 3/05 and 3/05A where we intend to work closely with Sonangol to optimise production and to extend the life of this quality, long-life asset.'