Dubai-based Dragon Oil, a unit of Emirates National Oil Company (ENOC), has acquired BP's stake in The Gulf of Suez Oil Company (GUPCO Egypt) after obtaining the approval from the Egyptian Ministry of Petroleum and Mineral Resources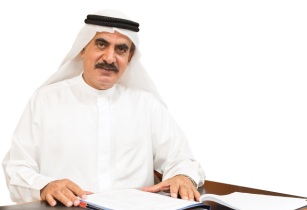 Ali Rashed Al Jarwan is the CEO of Dragon Oil CEO. (Image source: Dragon Oil)
Under the terms and conditions of the acquisition, Dragon Oil has become the contractor with Egyptian General Petroleum Corporation (EGPC) instead of BP in all Oil production and discovery concessions in Gulf of Suez area where The Gulf of Suez Oil Company (GUPCO) is the contractor.
The company said in a statement that the completion of the acquisition will enhance the company's strategic production and investments in a number of regions such as Turkmenistan, Iraq and Afghanistan, bringing the company's daily production estimated at 150,000 bpd. Dragon Oil's strategy is to reach production of 300,000 bpd by 2026.
GUPCO Egypt, currently produces 60,000 bpd from 11 concessions and sustainable production target of 75,000 bpd by 2021.
Dragon Oil plans to boost the production to levels above 75,000 barrels per day by increasing drilling and investment activities in a technical way and maintaining this level of production during the next 10 years.
Dubai-based Oil firm is planning to improve its productivity through injection of US$1bn investment during the next five years, according to the company's official statement.
- By Sally Young