At the end of October, national oil companies, African governments, licensing agencies and corporate players will be meeting in South Africa to talk about the future of the continent's oil industry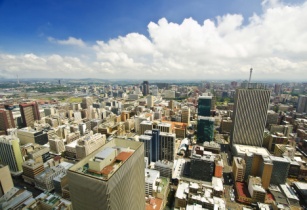 African governments will be meeting in South Africa to talk about the future of the continent's oil industry. (Image source: tusharkoley)
Exploration and production, development, new frontiers, established basins, offshore projects, farm-ins, deal flow and acreage opportunities will all be on the agenda.
Forging corporate-state relationships and driving direct and foreign investment into Africa's multiple upstream landscapes will be high on the agenda.
In particular, the "born in Africa" companies will have ample opportunity to make contacts and bolster their growing role in the continent's hydrocarbon industry. African state oil firms and foreign companies looking for investment opportunities will also be present. Access to finance is essential, particularly for local players looking for move ahead. As such, major oil and energy banking institutions, oil equity investors, project financiers and transaction advisors will all be on hand to make new connections in Cape Town.
Deploying the latest technology is essential for development and, as such, there will be a strong focus on new innovations at the event, as well as showcasing the role of the service and supply sectors in supporting development and meeting all-important local content goals. On 2 November, there will be a local content forum to help all players move forward in this regard.
There will be other focused events throughout the week. These include a women's luncheon on 2 November, a young professionals event on 3 November and an exploration zone from 1-3 November.
As well as 175 speakers, it is expected that more than 40 governments, 180 exhibitors and more than 1,250 senior delegates will be present at Africa Oil Week.