Attendees of Offshore Well Intervention West Africa 2022 (OWI WA) will be treated to no less than four presentations from Shell when the conference arrives in Accra from 12-13 July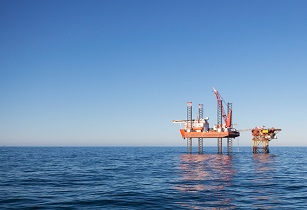 OWI WA is arriving in Accra from 12-13 July. (Image source: Adobe Stock)
Up first for the international supermajor is Segun Lanade, logistics supervisor for Shell Nigeria, who will present on the topic of local sourcing. Lanade will explain the impact sourcing equipment has on the local economy, as well as the implications it has on intervention projects, before exploring the influence local authorities can have on encouraging this practice and how this can affect intervention activity in the region.
Following this, Benjamin Ajaraogu, well integrity adivisor, LI: well integrity SME & production technology TA2 at Shell Nigeria, will concentrate on brownfield wells management by showcasing Shell's approach for acquiring best in class well integrity technologies to keep ageing wells productive. He will also touch upon approaches towards plug and abandonment (P&A) with a focus on effectiveness and safety.
Looking at deepwater well intervention in West Africa, Chiwuike Amaechi, subsea systems & intervention engineer at Shell, will provide detail on the current regulations and standards as well as how to navigate them in order to ultimately increase the volume of well intervention in West Africa. Light well intervention has been touted as efficient and cost-effective solution which could help to solve sub-Saharan Africa's rapidly ageing offshore assets and, in light of this, Amaechi will help participants discover the trail blazing technology, tool and services that have been used in the region to help enhance future deepwater well intervention campaigns.
Last but by no means least, Ajaraogu will return to the stage to discuss utilising digitalisation for risk management. In the session, he will explain how technologies can assist in well monitoring to allow for full visibility; demonstrate how to identify potential risk factors before they occur; and, through his expertise and impressive experience, provide participants with the knowledge to increase their chance of protecting wells from integrity failures in order to maximise protection.

These exclusive presentations will be accessible at OWI WA along with a unique opportunity to network with a wide range of industry professionals and experts. To learn more, be sure to download the event brochure here:
https://www.offsnet.com/owi-wa/conference-brochure
Or reach out to the details below:
Rachael Brand
Project manager
T: +44 (0) 20 3409 3041
e: This email address is being protected from spambots. You need JavaScript enabled to view it.