Angola has emerged as the hub of foreign direct investment in Africa, and the prospects for attracting more FDI this year are bright, particularly in the country's oil and gas sector, according to the African Energy Chamber (AEC)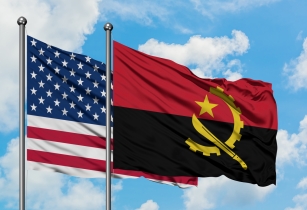 Angola, the second-biggest oil producer in Africa after Nigeria, has just released a new oil licensing strategy up to 2025. (Image source: AEC)
President João Laurenço's ambitious reform agenda and that of mineral resources and petroleum minister Diamantino Pedro Azevedo have already resulted in increased investment from the country's largest European operators.
Jude Kearney, former deputy assistant secretary for service industries and finance at the US Department of Commerce during the Clinton administration and president of Kearney Africa, said, "Angola has repositioned itself as a strategic oil investment hub and has made itself attractive to American oil firms to take a new look as Africa becomes once again a target for the US oil industry."
"American and many other foreign investors are paying close attention to the wave of reforms in Angola and will embrace it by investing their dollars. The Angola Oil & Gas Conference on 4-6 June, championed by the president, will be vital in this regard."
The chamber stated that Angola has just released a new oil licensing strategy up to 2025 and is about to launch next month a bidding round that includes marginal oil fields with an attractive fiscal framework.
Angola's economic recovery is driven by investments in the country's oil and gas sector, with the country's energy sector attracting well over US$1bn of investment commitments over the past few months.
The charge is notably led by international oil companies increase the size of their operations in the country, including Total at Kaombo, ExxonMobil in the Namibe Basin or BP at the Platina Field.
US oil and gas service companies like Halliburton or Baker Hughes GE also continue to dominate the sector and are likely to further invest in technology as the country ramps up exploration efforts. American firms have traditionally led investments in Angola's oil sector, particularly under the strategic partnership agreement the US has with Angola, one of only three in sub-Saharan Africa.
Sergio Pugliese, president of the African Energy Chamber in Angola, said, "Angola is back and the oil and gas sector is poised to rebound after the economic recession. We believe the new investment must also include strong support for job creators in the oil sector and for the socio-economic empowerment of Angolans. The market-driven policies are working, and we will encourage the oil industry and the government to work together and do more deals."
Eni's recent light oil discovery this year in Block 15/06 confirmed that Angola does not disappoint anyone who is willing to bet on the country's vast reserves, AEC concluded.