The Nigerian National Petroleum Corporation (NNPC), through the federal government, is seeking US$1bn with an aim to continue work on the US$2.8bn Ajaokuta-Kaduna-Kano (AKK) gas pipeline project, after Chinese lenders, which had pledged to provide the majority of the funds, failed to disburse cash as timely as expected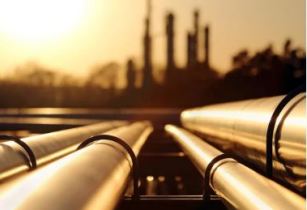 NNPC, which was funding 15% of the project, said last year it had used its own funds to start construction. (Image source: Adobe Stock)
As reported in Reuters, a spokesman for NNPC said that it was still negotiate with the Chinese lenders – Bank of China and Sinosure – to cover US$1.8bn of the project cost.
However, the three sources privy to the matter told Reuters that NNPC had started to approaching others, including export-import institutions, with an aim to continue work on the pipeline. The goal is to run through the middle of the West African country to its northern economic hub, Kano.
Chinese lenders had originally expressed interest to fund the bulk of the estimated US$2.5bn to US$2.8bn cost of the project, which is central to President Muhammadu Buhari's plan to develop gas resources and boost development in northern Nigeria, according to the source.
NNPC, which was funding 15% of the project, said last year it had used its own funds to start construction.
A Baker McKenzie report stated in April that Chinese bank lending to Africa's infrastructure projects has fallen across the continent, from US$11bn in 2017 to US$3.3bn in 2020.
The source has further added that the minister of transportation Chibuike Amaechi stated that the West African nation was negotiating a mix of loans from Chinese and European lenders to fund railway projects, after media reports claimed it had initially planned to rely mainly on Chinese banks.