Nigeria will contribute 46 per cent of total crude production in sub-Saharan Africa from planned and announced projects (greenfield projects) in 2025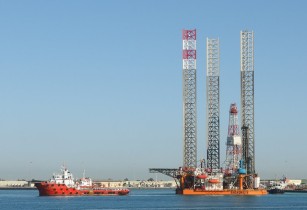 Nigeria leads sub-Saharan Africa with crude and condensate production of 1,046,940 bpd in 2025. (Image source: Guilhem Vellut/Flickr)
This is according to data and analysis enterprise GlobalData report, which reveals that Nigeria will also contribute 25 percent of the total natural gas production of sub-Saharan Africa from planned and announced projects in 2025 in addition to crude production.
Nigeria leads sub-Saharan Africa with crude and condensate production of 1,046,940 bpd in 2025. Angola follows Nigeria with production of 422,652 bpd in 2025. Nigeria and Angola together will contribute around 65 per cent of total crude production in 2025.
Uganda, the Congo Republic and Chad are the next biggest contributors, with about 15 per cent of the total production of crude and condensate from planned and announced projects in sub-Saharan Africa, the report stated.
Dipayan Chakraborty, oil and gas analyst at GlobalData, said, "Nigeria is continuing to ramp-up its crude and natural gas production mainly for exports. Major crude oil projects such as Bonga Southwest/Aparo, and Owowo West, and gas projects such as Ohaji South and Uzu will help the country to maintain production lead in sub-Saharan Africa."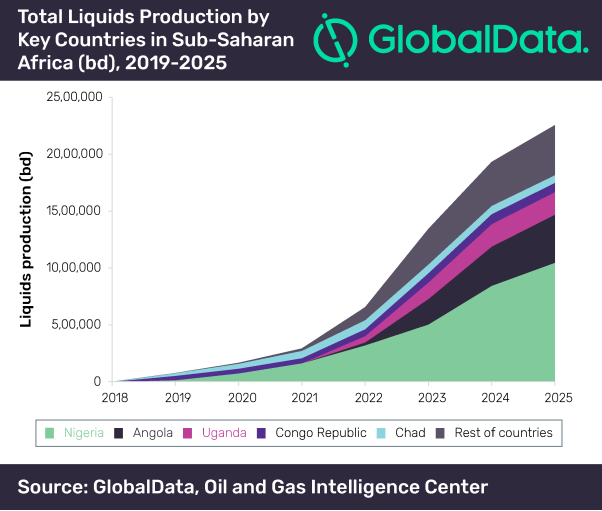 A total of 70 crude and natural gas projects are expected to start operations in sub-Saharan Africa during 2019–2025. Among these, 18 represent the number of planned projects with identified development plans and 52 represent the number of announced early-stage projects that are undergoing conceptual studies and are expected to be approved for development.
In terms of number of planned oil and gas projects, Nigeria also leads among countries with eight projects, followed by Mozambique and Chad with two projects each. In terms of announced projects, Nigeria once again leads with 21 projects, followed by Angola with seven projects.