Niger has reached an agreement with Chad to construct a 600 km pipeline that will be linked to the Chad-Cameroon pipeline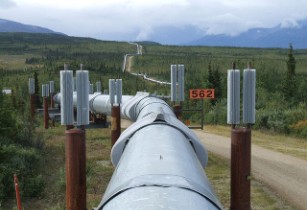 Niger signed an MoU with Chad in 2012 to construct the 600 km pipeline. (Image source: Travis/Flickr)
Niger will begin exporting oil through this pipeline by 2016, according to government officials. President Mohamadou Issoufou said that he hoped Niger's oil exports would reach 80,000 bpd once the pipeline is completed.
According to Reuters, Niger signed a Memorandum of Understanding (MoU) with the Chad government in 2012 to construct the pipeline.
Niger is one of the newest oil producers in Africa, after a US$5bn deal with China National Petroleum Corporation (CNPC) was signed to develop the country's Agadem block in 2011.
Through production at Agadem, CNPC supplies 20,000 bpd to the Soraz refinery in Zinder, a Joint Venture (JV) between Niger and China, local reports stated.
In addition, the Chadian government allocated 59 new oil reserves in Agadem to CNPC in November 2013. Government spokesperson Marou Amadou stated that production could reach one billion barrels at the block.