Africa Oil Corp has announced that heads of terms agreements with the government of Kenya and joint venture partners, Africa Oil, Tullow Oil plc and TOTAL S.A. have been signed for the development of oil fields in the South Lokichar Basin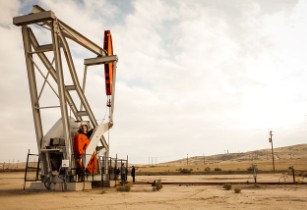 Tullow Oil plc expects the first export cargo to be sold and lifted in the third quarter of 2019. (Image source: Bureau of Land Management California/Flickr)
The joint venture partners and the government of Kenya have concluded negotiations on important fiscal and commercial principles for Project Oil Kenya with agreements between the parties documented in various heads of terms signed yesterday in Nairobi.
The Canadian oil and gas company has stated that this is a material and encouraging step forward that gives all parties confidence that the development project will be robust at low oil prices.
In addition, the completion of the front end engineering and design studies for both the upstream and midstream, together with recent market soundings, provide increased confidence in the project's capital expenditure estimate and construction schedule, which is expected to see first oil three years after the final investment decision (FID).
Keith Hill, president and CEO of Africa Oil, commented, "We are very pleased with the signing of the heads of terms agreements as it marks an exciting step forward for the project. The conclusion of the negotiations around key fiscal and commercial principles is an important and major milestone towards a final investment decision, providing a solid development framework and confidence to all parties that the project is robust at low oil prices."
The partners also report significant progress on the Early Oil Production Scheme (EOPS). EOPS production increased from 600 bopd to 2,000 bopd in May 2019 and the reservoirs, wells and associated facilities performed well. So far, more than 150,000 bbl of oil has been delivered safely to Mombasa and Tullow Oil plc expects the first export cargo to be sold and lifted in the third quarter of 2019.
Africa Oil Corp. has a 25 per cent working interest in Project Oil Kenya with Tullow Oil plc (50 per cent and operator) and Total S.A. (25 per cent) holding the remaining interests.