Nigeria's Dangote oil refinery is expected to start processing crude in the Q3 of 2022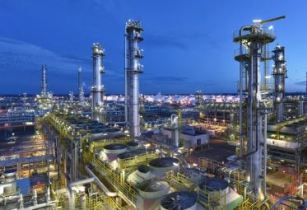 The full production is expected by the end of 2022 or beginning of 2023. (Image source: Adobe Stock)
In a briefing at the Lagos plant site, Aliko Dangote, chairman of Dangote Industries Limited, said that the refinery's mechanical work is completed.
As reported in Bloomberg, the plant is set to start with 540,000 bpd processing capacity. The full production is expected by the end of 2022 or beginning of 2023.
According to African Petroleum Producers Organisation (APPO), the Nigerian oil refinery will reduce Africa's petrochemical product importation by 36%.
Dr Omar Farouk Ibrahim, secretary-general of APPO, stated that the Dangote oil refinery is also set to supply more than 12% of Africa's products demand once it is operational.
The Lagos-based facility, costing approximately US$19bn to be built, has an installed capacity of 650,000 bpd. The refiney aims to broadly meet the fuel demand of the West African country while turning Nigeria into one of the main exporters of refined crude.