Nigeria's Dangote Refinery is set to be hugely beneficial once it commences production, according to the Major Oil Marketers Association of Nigeria (MOMAN)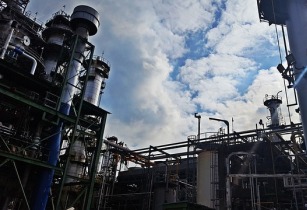 According to MOMAN, Nigeria needs to collectively track the progress of work at all the new refineries under construction across the country. (Image source: Carlos Rivadeneira/Pixabay)
Additionally, it has advised the Federal Government against preventing the marketers from importing refined petroleum products once it come on stream to create an open market for the sector.
As reported in the Marine & Petroleum Nigeria, MOMAN believes that free market competition remains the best protection for the final consumer and this would be our most important consideration.
"MOMAN's position would therefore be, not to limit importation of refined products to refiners only, but allow importers with a set minimum level of investment in the oil and gas supply chain in Nigeria," reported the source.
In a press statement, MOMAN stated, "Anyone involved in the fuel supply chain, either as operators or regulators must demonstrate cost optimisation in every practical and public way possible. In line with the recently launched Nigerian Upstream Cost Optimisation Programme (NUCOP), efforts must be made to reduce costs of production, administration and governance throughout the petroleum value chain in the Nigerian petroleum sector, (particularly) the downstream, in order to promote efficiency and competitiveness within the industry and ensure value creation for all consumers."
"Despite being a country blessed with petroleum resources, we still import refined products. Even though refining would not start in Nigeria immediately, as a result of a whole catalogue of diverse and varied reasons which will not be listed here today, it is necessary that we as a Country have some clarity as to when optimal internal refining capacity will return to Nigeria," stated MOMAN.
According to MOMAN, Nigeria needs to collectively track the progress of work at all the new refineries under construction across the country to ensure they are delivered timely, efficiently and sustainably. "If need be, private investment should be brought in to facilitate the rehabilitation and upgrade of the NNPC refineries for the efficient growth of Nigeria's internal refining capacity and to ensure energy sufficiency for the country."