Shell Tunisia Upstream Ltd has awarded Bureau Veritas Solutions – Marine & Offshore, the consultancy and outsourcing brand of Bureau Veritas, a three-year enterprise frame agreement to provide asset integrity management support services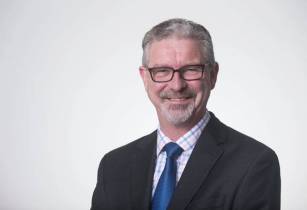 Paul Shrieve, vice-president Offshore & Services, BV Solutions (Image source: BV Solutions)
The scope comprises technical safety services, asset integrity and inspection services and general support services and will serve to maintain the integrity of process safety systems and critical barriers at Shell's onshore and offshore facilities of Miskar field in Tunisia.
Shell Tunisia Upstream commented, "BV Solutions were awarded the services for the provision of asset integrity and inspection services based on the combined evaluation (technical and commercial) for Shell Tunisia Upstream Limited. This will be a new challenge for BV Solutions to deliver its best quality services at a competitive cost level on this contract."
Paul Shrieve, vice-president Offshore and Services, BV Solutions, said, "We are delighted to continue providing services for our wide range of clients across the globe, and we are especially pleased to add Shell Tunisia to this list.
"We look forward to working closely with the team in Tunisia and collaborating to minimise risk and maximise return on its asset through BV services and digital capabilities."