VAALCO Energy has signed a sale and purchase agreement to acquire the 27.8% working interest of Sasol Gabon S.A. in the Etame Marin offshore block of Gabon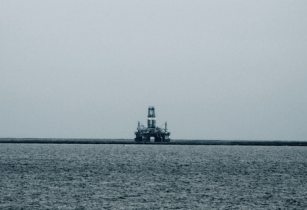 The acquisition is expected to deliver a step-change in our production to over 9,000 barrels of oil per day. (Image source: Mihai Lazăr/Unsplash)
As VAALCO currently owns and operates a 31.1% working interest in Etame, the transaction will nearly double the total production and reserves of VAALCO. In addition, VAALCO is acquiring 40% of Sasol's non-operated participating interest in offshore Gabon Block DE-8.
Cary Bounds, CEO, commented, "We believe that the acquisition of Sasol's interest at Etame is a very attractive and value accretive strategic acquisition for the Company that confirms our position as one of the leading independent exploration and production companies in West Africa. In what was a competitive sales process, this is the ideal growth transaction that we have been seeking for VAALCO.
"We believe the acquisition of an additional stake in this field that we know so well, having been the operator since 1995, is an important step in implementing our strategy. The acquisition is expected to deliver a step-change in our production to over 9,000 barrels of oil per day net based on current production and significantly boosts our cash flow profile. With minimal additions to our overhead costs, we expect this transaction to lower our G&A cost per barrel by approximately 40%.
"The strong operational and economic performance of Etame in recent years has enabled us to grow our net cash position, which we are now using to fund this value-accretive acquisition and profitably expand our reserve base.
"We completed a highly successful drilling programme earlier this year that demonstrated the quality of the asset and the upside that resides in the field, and this transaction, coupled with our recent announcement of acquiring new proprietary 3-D seismic data over the entire Etame Marin block, underscores the belief that we have in the long-term potential at Etame.
"We are also enhancing upside potential with a 40% non-operated position in Block DE-8 offshore Gabon which includes an existing discovery and for which there are plans to potentially drill an appraisal well in 2021 representing an exciting near-term catalyst. In summary, as we have previously stated, we are focused on maximising the value of our Gabon resources as well as expanding into new development opportunities across Africa."