The Minister of Energy and Mineral Development, Ruth Nankabirwa, has tabled the Petroleum Supply (Amendment) Bill, 2023 that seeks to regulate the importation and supply of petroleum products in Uganda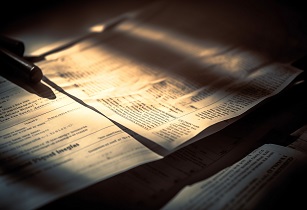 With the amendment of the Petroleum Supply Act, the Ministry of Energy and Mineral Development shall carryout the overall responsibility of regulating the importation of petroleum products into Uganda (Image source: Adobe Stock)
She tabled the Bill during the plenary sitting of 31 October, chaired by Deputy Speaker Thomas Tayebwa.
According to Nankabirwa, the Bill will empower the National Oil Company (UNOC) with exclusive mandate to import all petroleum products, as well as their supply to licensed Oil Marketing Companies (OMCs).
However, the OMCs will continue selling the products to consumers through their commercial arrangements and the retail fuel pumps.
She said the Bill will cure the lacunas in the existing law, and will go a long way to mitigate the sudden shortages in oil products and the eventual increase in prices.
"The existing law does not empower the Uganda National Oil Company Limited to supply all imports to the licensed oil marketing companies of petroleum products for the Ugandan market. This gap in the Petroleum Supply Act has threatened the security of supply of petroleum products in Uganda," she said.
Uganda is currently a net importer of petroleum products, where more than 90% are imported through the Port of Mombasa in Kenya and the rest through the Port of Dar-es-Salaam in Tanzania.
The importation is done independently by the licensed Ugandan oil marketing companies through the importation structures in Kenya and Tanzania.
This, according to the Minister, has exposed Uganda to occasional supply vulnerabilities where the Ugandan OMCs are considered secondary whenever there were supply disruptions. These vulnerabilities paused additional challenges, resulting in Uganda receiving relatively costly products and ultimately impacting the retail pump prices.
With the amendment of the Petroleum Supply Act, the Ministry of Energy and Mineral Development shall carryout the overall responsibility of regulating the importation of petroleum products into Uganda.
When signed into law by the President, the Bill will improve the petroleum product stock holding levels within the country, and contribute to the competitiveness of consumer and retail pump prices, Nankabirwa said.