Oil marketing companies (OMCs) under their umbrella body, Sustainable Energies and Petroleum Association (SEPA) want the amendment of the Petroleum Supply Act to take into consideration a provision to allow them import and supply special petroleum products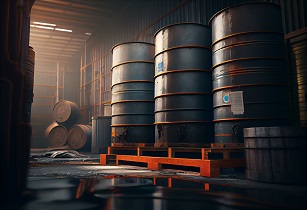 The bill provides that UNOC will import and supply automotive gasoline or super petrol, automotive gasoline or diesel, Jet A-1 and dual purpose kerosene. (Image source: Adobe Stock)
The association although in agreement with the bill's proposal to make the Uganda National Oil Company (UNOC) a monopoly in the importation of petroleum products, says there could be instances where UNOC is incapacitated to import higher grade petrol products or in the required quantities.
"Oil marketing companies had agreed to bring higher grade petrol into the country, which could be at 95 to 98 octane rate for purposes of those who drive cars which require high rating petrol. We are asking that the bill allows OMCs to import such products when UNOC is unable," said Anthony Ogalo, general manager, SEPA.
Ogalo made the request while appearing before the Committee on Environment and Natural Resources, where he presented their views on the Petroleum Supply Amendment Bill, 2023.
He said that the bill simply prescribes products that will be imported by UNOC but warned that the law should consider the dynamics of the supply chain, such as the changing grading of petroleum products and their demand, and the environmental aspects which UNOC may not necessarily be able to meet when left as a monopoly.
"If the issue of the capacity of UNOC to import all specialised products is not addressed, there might be a challenge when a marketing company wants to bring such products it will not be allowed since UNOC will only be the licensed supplier," Ogalo said.
The bill provides that UNOC will import and supply automotive gasoline or super petrol, automotive gasoline or diesel, Jet A-1 and dual purpose kerosene.
SEPA further proposed that beyond the specialised products, the bill should allow OMCs to import other oil products excluded from the list to be supplied by government.
The committee questioned SEPA on why they easily conceded to the proposed UNOC monopoly that automatically kicks them out of business.
"UNOC is a trader, you are also traders. UNOC is one but you are many, yet you are saying we support UNOC as the sole supplier, what are your interests?" asked Hon. Eddie Kwizera (NRM, Bukimbiri County).
Kwizera added that there is need to know how the bill will affect the OMCs, the oil supply chain.
Members of Parliament on the committee asked SEPA to guide on the object of the bill that seeks to guarantee the supply of petroleum products into the Uganda market.
"We want you to demonstrate for the sake of consumers how granting UNOC a monopoly is the best deal for Uganda; demonstrate how the pump prices will be lowered with this law in place," Paul Akamba (NRM, Busiki County) said.
The Committee chairperson, Emmanuel Otaala, directed SEPA to write to the committee a comprehensive analysis of the bill and how it addresses common issues relating to oil trade as proposed in the bill.