Brent oil prices to dip to US$40 a barrel in 2020 if OPEC and Russia don't extend and deepen their production cuts, according to Norwegian research firm Rystad Energy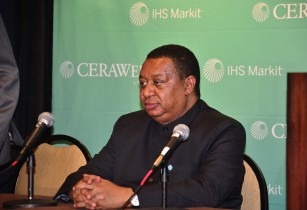 The firm said the global oil market will be fundamentally oversupplied to the tune of 0.8 mmbbl per day in the first half of 2020 (Image source: Bartolomej Tomic/Flickr)
The OPEC countries plus Russia will gather in Vienna, the Austrian capital, on 5-6 December to discuss oil output levels in 2020.
"We have a clear message to the OPEC+ countries: A 'roll-over' of the current production agreement is not enough to preserve a balanced market and ensure a stable oil price environment in 2020," said Bjørnar Tonhaugen, head of oil market research at Rystad Energy. "The outlook will be bleak if OPEC+ fails to agree on additional cuts."
The challenge for OPEC+ is the strong supply growth elsewhere in the world. Rystad Energy forecasts a supply growth of 2.6 mmbbl per day year-on-year in 2020, led by US shale, Norway and Brazil against weak global demand growth of only 1.0 mmbbl per day year-on-year. Rystad Energy forecasts that non-OPEC non-US supply will grow 1.2 mmbbl per day year-on-year in 2020, OPEC estimates this number at 0.6 mmbbl per day year-on-year.
According to Rystad Energy's estimates, the global oil market will be fundamentally oversupplied to the tune of 0.8 mmbbl per day in the first half of 2020. Empirical evidence has demonstrated that a one mmbbl per day surplus of oil can be expected to cause an oil price decline of around five per cent per month, implying a potential drop of 30 per cent over six months.
Saudi Arabia has led the group's compliance by cutting 870,000 bpd in 2019, or 2.7 times its target cut of 322,000 bpd.
"Saudi Arabia has signalled that it seeks stricter compliance by other producers and is no longer willing to shoulder the burden of sub-compliance by others, such as Russia, Iraq and Kazakhstan, which have all failed to reach 100 per cent compliance with their target cuts," Tonhaugen said.