The long-awaited oil reform bill in Nigeria is expected to privatise the Nigerian National Petroleum Company (NNPC)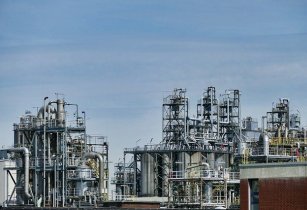 The legislation aims to revise the country's oil and gas exploration laws. (Image source: SatyaPrem/Pixabay)
As reported in Reuters, the bill, which is currently in Parliament for discussion, amends changes to deepwater royalties and scrap major regulatory agencies in favour of new bodies. The legislation aims to revise the country's oil and gas exploration laws.
The bill suggests making the NNPC into a limited liability firm into which the finance and petroleum ministers will transfer NNPC assets, stated the source. Then, the federal government will pay cash for shares of the company and it will operate as a commercial entity state fund, the sourced reported.
The aim is to help the company to raise funds.
Additionally, the legislation is expected to amend changes to deep offshore royalties that is developed last year by cutting the royalty for offshore fields producing less than 15,000 bpd to 7.5% from 10%. In addition, it will change a price-based royalty so that it kicked in when oil prices climbed above US$50 per barrel, rather than US$35, noted the source.