While this year's Going Digital Awards in Infrastructure, powered by Bentley Systems, celebrated sustainability and innovation across sectors, it also witnessed conversations around the relevance of conventional energy sources in today's world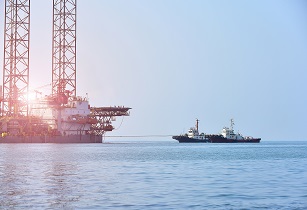 A successful energy transition calls for an underground transition as well. (Image source: Adobe Stock)
Oil Review Africa caught esteemed representatives from the company such as Alan Kiraly, senior vice president of industries; Brian Rock, industry marketing director for energy; Thomas D Krom, segment director-environment, Seequent, and Pat McLarin, civil segment director, Seequent, to get an understanding of the sector and where it stands at the moment.
Speaking of Africa, D Krom stressed on the recent developments the continent has achieved in the geothermal sector. Several companies from the region, including KenGen, use Bentley's leapfrog energy products, to look at geothermal resources for electrical production. In fact, Kenya Geological Survey has been recognised as one of the 2023 Founders' Honours Recipients for their exemplary work on airborne geophysical surveys using Bentley's technology, which involved the mapping of water, geothermal and mineral resources.
The complexity of the energy mix and different storage mechanisms, be it carbon capture and storage (CCUS) or hydrogen storage, among others, will need better digital technology. McLarin explained that since renewable resources cannot always serve as the baseload energy, it needs to be balanced with other sources, and stored in different ways. It is thus important to look underground to efficiently bring about these changes. A successful energy transition thus calls for an underground transition as well. Considering the very diverse set of needs that makes up energy transition, Bentley tools can span across different environments, even to low temperature heat or geotechnical considerations, and help people diversify their energy use.
According to D Krom, gas and CCUS are going to be of prime importance in the transition period. Bentley software can help map out the system in which carbon can be stored. The company's flow states allow users to model carbon injection; its geophysical solutions offer tools to map carbon distribution since its very injection. Seequent's acquisition of Flow State Solutions will further advance their offerings in flow simulation technology in the CCUS space and other energy applications.
"Everybody is fighting for the same resources, and so everybody needs to be more efficient – that is really what we want. We aim to provide our users with tools to make them efficient, so that they get a better understanding of the subsurface for the problems that they're addressing, and can do that in the best manner possible," D Krom said.
"The population growth forecast in Africa is really going to drive additional demand within the continent. It will be exciting to see what happens in Africa because most of the development – mega cities of the future – will be in Africa, and we'll need to be so much more efficient in the way we utilise our resources. It is not going to be just one thing that enables us to move forward, but a lot of different technologies together that will help support growth in the continent of Africa," said McLarin.
Another area that Bentley is actively addressing is geoscience education. "Because of our dependency on understanding the underground, we need to bring in more people through academic channels, as we don't have the workforce with the right skill set. So we have been working on tools that help make geology sexy again for the younger generation. 3D visualisation and engagement tools are being considered in teaching visible geology," McLarin said.
Bentley has been in a long-standing partnership with oil and gas majors such as bp, Shell and Suncor, to name a few, and seen it all, right from the start when on-premise applications were the norm till today's shift to cloud. Speaking of cyber-security in the oil and gas sector, Kiraly said that Bentley's clients lean heavily on Microsoft Azure, the "big gorilla on the block". "Everyone accepts it now; it sounds logical. But five years ago it wasn't that easy. [We used to get a lot of 'what is Bentley doing?' from CTOs of the majors]," he said. According to him, most of the end users believe that Azure is more secure than physical data centres that require continuous updating and monitoring. There are, however, clients who want all the scale and scalability of giant clouds in their own systems, and Bentley is working towards figuring out the company's role in such situations.
On the issue of just energy transition, Kiraly highlighted how majors are calling themselves "energy companies" to include renewables alongside the conventional oil and gas. He pointed out how the conversations on transition have evolved to imply oil and gas as hydrocarbons. Stating an instance of how there has been a continuous upgrading of asset performance, he said companies are now reusing offshore platforms as wind farms. "It all adds up. They can be used more efficiently, and keep the lights on at the same time," he said.
Bentley's asset management portfolio can be called state-of-the-art considering that it helps companies manage asset from an engineering perspective, for better performance and reliability. Explaining what it does different, Kiraly said that while platforms such as Maximo or SAP determines factors like location and last activity details, Bentley addresses the history of an asset – it's fit, form and function from an engineering standpoint, and brings that to bear on a subset of all the assets. For example, Bentley AssetWise has the capacity to cover the management of as many as 250,000 components in a refinery. The company's approach has always been to find a middle ground for both engineering and operations. "It has added a new dimension to how people think about managing an asset," said Kiraly.
AssetWise brings in the dicipline to keep asset data right, covering the area of data quality clean up and data alignment as well. It conducts surveys, geospatially or otherwise, to figure out if data from all sources involved are accurate.
The company's focus has been on achieving efficiency of managing the assets. Stating an example Kiraly said that while serving on a deepwater project by Shell, Bentley took into account how to be well-equipped to access even the unsafe spots of the asset. It involved generating miles of cables for seamless connection and aligning them. The project was successful and gave way to fruitful experiments on lesser sophisticated assets as well.
Rock stressed on the significance of what Seequent is doing on the subsurface space, empowering companies with the confidence to safely tackle unforeseen events and go ahead with a project following underground inspection. "On the software side, we're trying to enable efficiencies and reduce all kinds of risks," he said.