Africa Oil Week started off to a high profile with more than 200 senior executives from IOC and NOCs, along with ministerial delegations from leading African nations, working together to find solutions to Africa's energy challenges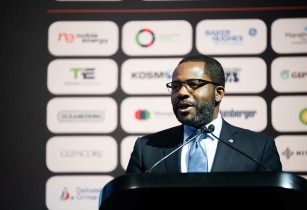 Later this month Equatorial Guinea will announce the winning bids for its 27 oil and gas licences. (Image source: Africa Oil & Power/Flickr)
Among the traditional African oil giants were several countries that rapidly increased their oil and gas credentials in the form of Uganda and Equatorial Guinea.
Uganda joins the exporters club
Uganda will soon export its first crude oil from its Lake Albert oil discovery to the international market, making it one of the countries to joined the oil-exporting countries after the government came to an agreement with Tanzania that enables it to transport its crude oil through the East African Crude Oil Pipeline (EACOP), a 1,445-km pipeline from Hoima, Uganda, to the port of Tanga in Tanzania.
"It is exciting times for Uganda, we are now preparing for production," Irene-Margaret Muloni, minister of energy and mineral development, Uganda, said. "It has taken us some time, but we are there. The exploration discovered six billion barrels and we have plans to recover about 1.4bn of these. And now the issue is to get that out of the ground. We've already agreed with Tullow, Total and CNOOC the way forward to commercialise that oil.
"We need two big destinations. One is access to the international markets through the pipeline to add value and ensure the security of supply within the East Africa region. Also, we are importers of petroleum products now, so we have a refinery under development," she added.
With the Lake Albert oil beginning to flow, Uganda has set its sights on further resources and in May announced a second licensing round for additional oil exploration in five blocks in western Uganda that will be announced before the end of 2019.
More from Equatorial Guinea
Later this month Equatorial Guinea will announce the winning bids for its 27 oil and gas licences. The bidding round is reported to have attracted a high level of interest, especially among Chinese oil and gas companies following a roadshow in Beijing.
"We have many companies who have expressed an interest," Gabriel Mbaga Obiang Lima, minister of mines, industry and energy, Equatorial Guinea said. We have pre-selected some of these because we see the most serious companies, but the important thing is that the key blocks have already attracted interest."
Equatorial Guinea is already home to several majors including ExxonMobil. Kosmos, Marathon and Noble and hopes to attract several more in this latest round."We are doing well, and we are delivering great revenue," Gabriel Mbaga Obiang Lima added. "But the issue here is what we are going to do in the future. Two of the fields are mature fields and we need to decide about them going forward. That revenue has allowed us to carry out investment in our infrastructure, but we are still keen on bringing in more companies," he noted.
This year has been the Year of Energy 2019 in Equatorial Guinea, that saw several high-level investment conferences and roadshows in Malabo and internationally, and they are following that up next year with the Year of Investment 2020.
Two of the challenges that often curtail investment in Africa are stringent local content rules and a regulatory framework that can be fluid. For Equatorial Guinea, the subject of local content is not an issue according to Gabriel Mbaga Obiang Lima. "We have a limited population so local content has been mainly focused on a specialised sector such as the service industry," he explained. "In general, I can say that more than 90 per cent of the companies have done a very good job regarding local content that we're happy with."
As for the regulatory regime, Equatorial Guinea is going to be working next year on the new law. "We believe that our national companies will work more efficiently if, rather than having regular responsibility from a minister, it will be controlled by law."