Global well plug and abandonment specialists Well-Safe Solutions has agreed a global master agreement with bp lasting until at least September 2026, with two one-year contract extension options available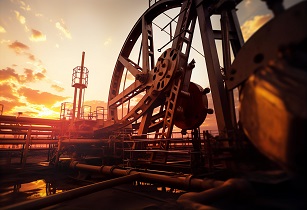 The deal will include services such as project management, well engineering, engineering design and well decommissioning. (Image source: Adobe Stock)
The agreement will see the well decommissioning specialists provide bp with project management, well engineering, engineering design and well decommissioning services.
Matt Jenkins, chief operating officer at Well-Safe Solutions, said, "This multi-year contract will see us deploy our Well Decommissioning Delivery Process (WDDP), which guides operators through the well plug and abandonment process efficiently and safely.
"Our commitment to safe, smart and efficient decommissioning will enable us to deliver bespoke solutions tailored to bp's well stock, including the possibility of utilising the Well-Safe Guardian, Well-Safe Protector or Well-Safe Defender plug and abandonment rigs."
This contract announcement is the latest in a busy year for Well-Safe Solutions, which recently announced the creation of the Well-Safe Resources service line in August and the appointment of Steve Combe as consultancy manager.