BiSN, a provider of permanent downhole sealing solutions, announced that it has been awarded the ISO 9001 Certification for Quality Management Systems by the British Standards Institution (BSI)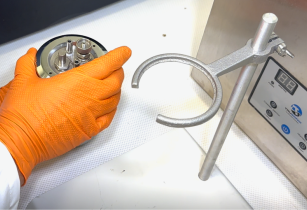 BiSN technician working in laboratory. (Image source: Adobe Stock)
This internationally recognised standard for quality management underscores BiSN's unwavering commitment to delivering superior products and services to its valued customers while adhering to the highest standards of operational efficiency and customer satisfaction.
The ISO 9001 certification is a testament to BiSN's dedication to continual improvement and providing cutting-edge solutions within the oil and gas landscape. By undergoing a rigorous assessment of its internal processes and quality management systems, BiSN has demonstrated its ability to consistently meet and exceed customer expectations, while maintaining compliance with industry regulations and best practices.
Receiving the ISO 9001 certification represents a significant milestone in BiSN's journey towards excellence. It reinforces the company's core values of quality, reliability, and customer-centricity, which have been the driving force behind its success. With this prestigious accreditation, BiSN further solidifies its position as a market leader and a trusted partner for its clients.
"The ISO certification is one more demonstration from BiSN to follow a customer-centric approach to meet operator needs," said Paul Carragher, CEO and founder of BiSN. "Our production and quality control teams have worked tirelessly to achieve the certification and we are extremely proud of their accomplishment."
The certification demonstrates the commitment from BiSN to provide consistent quality of products, in addition to the following:
*Customer-centric approach: The certification is a reinforcement of its commitment to meeting and exceeding customer needs.
*Streamlined operations: As part of the certification process, the company has undertaken a comprehensive evaluation of its internal processes, resulting in improved operational efficiency.
*Culture of continuous improvement: This accomplishment is just the beginning, marking the start of a journey of ongoing refinement in BiSN's quality management systems.