The US Trade and Development Agency (USTDA) has awarded a grant to the Nigerian gas supply company Green Liquified Natural Gas Limited (GLNG) to support Nigeria's increased use of natural gas for power generation, local industry and further economic growth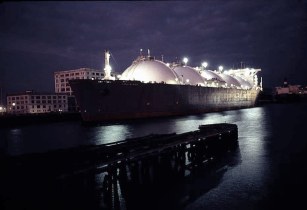 This project supports the US government's Prosper Africa, Power Africa and Doing Business in Africa Initiatives. (Image source: Ron Gilbert/Flickr)
Thomas R Hardy, USTDA's acting director, said, "This project will support the diversification of Nigeria's economic development while creating opportunities for US companies to develop world-class infrastructure.
"It will also build on the commitment of USTDA to work with our Nigerian partners to develop and expand the natural gas options for the country."
In particular, the grant from USTDA will assess the viability of an LNG liquefaction and distribution facility and associated regasification and distribution stations in southwestern Nigeria. GLNG selected NOVI Energy LLC as the US company to conduct the study.
Anil Ahluwalia, director of GLNG, said, "We are proud to announce our path-breaking LNG project in Nigeria, which will have a significant impact on Nigeria's goal of pursuing a sustainable, environmentally friendly, alternate fuel-based economy."
This project supports the US government's Prosper Africa, Power Africa and Doing Business in Africa initiatives.