Energy Capital & Power has announced the production of the fourth edition of Energy Invest: Equatorial Guinea, a comprehensive guide to the Central African nation's diverse energy market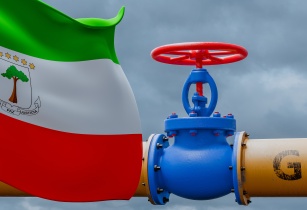 Energy Capital and Power has released a comprehensive guide to the Central African nation's diverse energy market. (Image Source: Adobe Stock)
Endorsed by Gabriel Mbaga Obiang Lima, Minister of Mines and Hydrocarbons of Equatorial Guinea, the publication represents a complete report on investing in one of Africa's most attractive energy markets.
Energy Invest: Equatorial Guinea 2023 investigates the country's long-term development agenda, exploring the pathway to becoming a regional hydrocarbons hub, the intersection of natural gas and the energy transition, the future of oil development, and efforts undertaken by the government to develop an interconnected gas network in sub-Saharan Africa.
This year, Lima is president of both the Organisation of Petroleum Exporting Countries and the Gas Exporting Countries Forum. In this position, Equatorial Guinea is expected to play a critical role, shaping global energy dialogue and advancing the interests of African energy producers.
With an extensive expansion strategy currently underway that would see Equatorial Guinea become the processing hub of Central and West Africa, opportunities for investment are endless. Under the country's wider Gas Mega Hub initiative – presenting investment opportunities ranging from power generation to liquid fuels – Equatorial Guinea has taken the lead towards African gas monetisation and is set to play a crucial role in the world's future energy mix. Projects such as the US$330mn Alen Gas Monetisation, Alba Liquefied Petroleum Gas plant and the Equatorial Guinea Liquefied Natural Gas facility speak to the size of the country's reserves, investment prospects and future opportunities. With plans to expand exports even further, while connecting leading regional gas producers under the LNG2Africa initiative, Equatorial Guinea offers a series of integrated foreign investment and export prospects.
Meanwhile, as a member of the Central African Economic and Monetary Community, investment opportunities transcend geopolitical borders, with prospects to tap into the wider West and Central African markets open to global and regional investors alike.
Stepping into this picture, the fourth edition of the Energy Invest: Equatorial Guinea report serves to ensure the country's vision of becoming a regional gas hub translates into reality, providing investors with the tools and insight they need to make informed decisions in the market.
Energy Capital and Power managing director, Laila Bastati, said, "ECP has had the honour of promoting investment in Equatorial Guinea through its series of conferences and investment reports. We firmly believe that Equatorial Guinea has an important role to play in the energy transition and energy security through its resources across the region and internationally."